First Seating helps nonprofits and businesses tackle important strategic challenges through thoughtful, creative workshops.
We work together around a large table and over a delicious meal to bring life back into the workplace.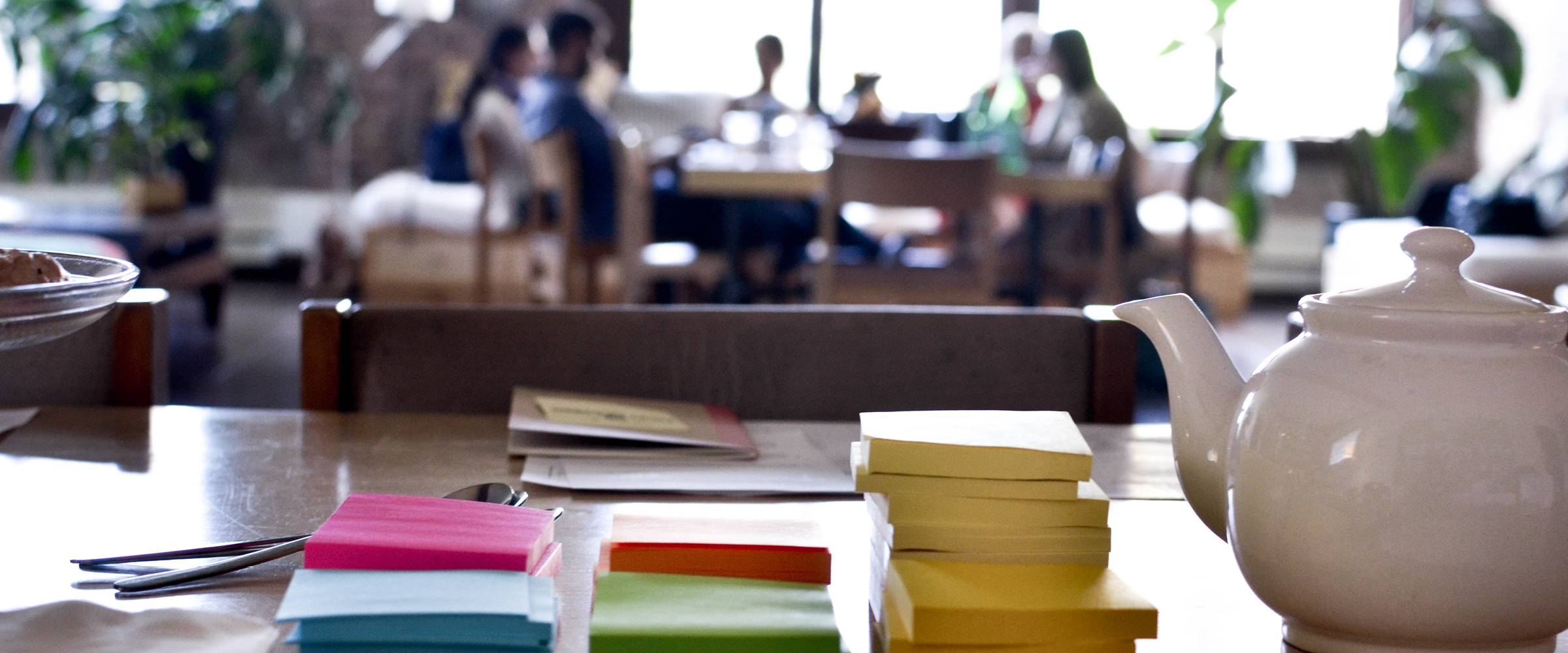 Our process centers around three essential ingredients
Our workshops bring the right people into the important conversations... in a way that is approachable and invigorating for everyone. But that doesn't mean we dumb it down. Instead, we take strategy to a new level and create an experience that gets you to the finish line - together - by the end of every day.
Group meetings are hard, but they don't need to be. We architect every day to be packed with conversations we'd want to participate in. We utilize best practices in experience design, psychology, facilitation techniques and being all-around good conversationalists to push people to better ideas and stronger teams.
Great food, inspiring spaces, and open conversation. We all value these things with our friends and family, but they're often the last thing you think of at work. We emphasize this secret combo to change the way we talk through strategy, team dynamics, and the reasons why we do the work we do.
We host strategy workshops, team and board retreats, and important meetings.
We can scale our model up or down depending on what you need, who should be involved, and how much time you have.
We're lucky to work with some incredible organizations
How First Seating got started
For the past decade, we've been on the front lines of some of the biggest social impact campaigns with brands and foundations including Starbucks, Levi's, Pepsi, Girl Scouts, The Nature Conservancy, Sundance, Invisible Children, and dozens more.
We've seen and built it all. But while we got to create incredible things, we wanted to uncover a new way of working with organizations that might lead to greater collaboration, engagement and impact.
First Seating started at the beginning of 2014 with the hypothesis that we create our best work in an engaging, delicious, and fun environment. Our innovative workshop model continues to pioneer new ways for people to meaningfully connect and tackle their biggest challenges.
Our name was inspired by the family meal
At many restaurants, there is a tradition called the family meal. Before every shift, the entire staff comes together to share a meal. To address problems. To try out new ideas. To be equal parts of a well-trained machine.
The family meal is always the first seating of the night.
Without that time to focus together, the staff wouldn't be able to address any challenges before their patrons walk in the door. This family meal is the only professional instance of people gathering together to talk about important things over a plate of delicious food. What a wonderful tradition...and it's our desire to spread it.
Follow what we're thinking, cooking, and reading